How To Request For Quotation
To request for quotation, please follow five (5) simple steps below :-
We recommend you to register a new account + company name (new user).

Step 1 Insert the Quantity of the product and click "Request for Quotation" button.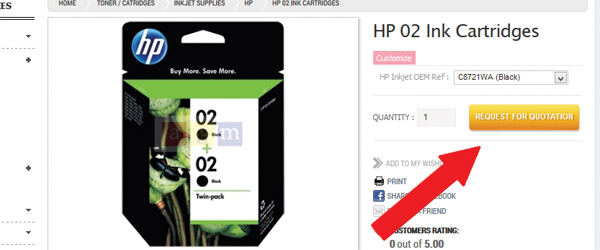 Step 2 You can continue shopping to add more products into your basket (or) click "view basket" above to view all items.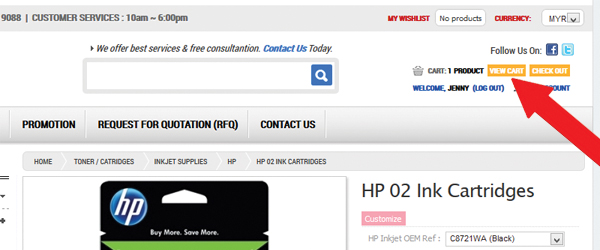 Step 3 At the summary page, please verify all products & quantity are correctly shown in your summary page. Then click "Next" to continue.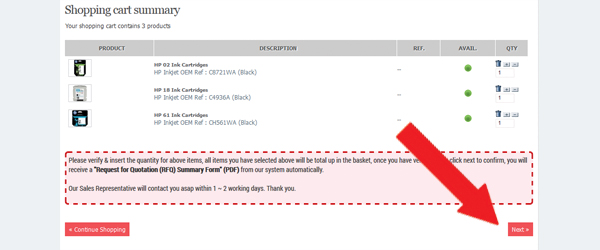 Step 4 During checkout, you'll need to confirm your delivery address together with your company name on the "Address" page and click "Next" button.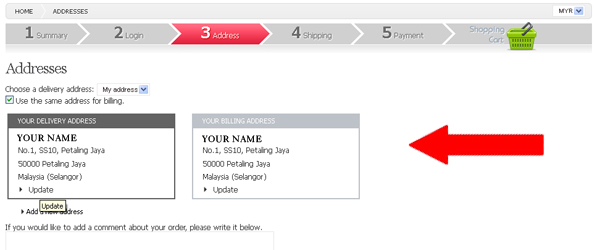 Step 5 Finally, please select "Delivery by us" and click "Next" to submit RFQ Form. Our Sales Representative will contact you as soon as possible.